About Us
Polaroid isn't just about cameras, it's more of a lifestyle. It's about an instant world in life's precious, present moments. And we want to live life to the fullest! We aim to spread this wonderful technology further, and we enjoy exchanging tips and tricks to enrich ourselves and those around us. We also have our standing store and gallery to help, where we hold exhibits, workshops and photography discussions. Our shop is stocked with plenty of Polaroid gear that you can buy or borrow.
So, why do we do what we do? Well, we love the mystery of the instant material, the charming chemical reaction and the magic of capturing the present moment.
Enjoy photography with us!
Tomáš and Michal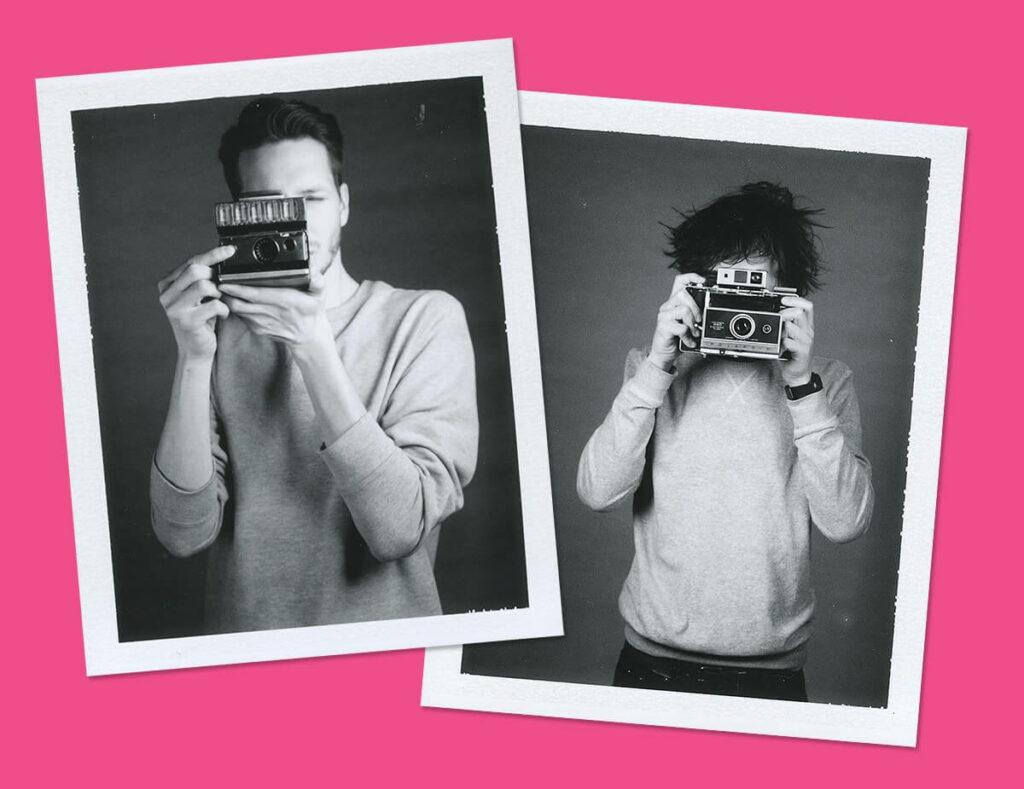 Reference
We are photographers that live and breath photography, but it doesn't just start and stop with Polaroids. We also shoot digital and analog. Over the past ten years that we've been obsessing with photography, we've shot with many amazing and interesting clients. These are just some that we've worked with.